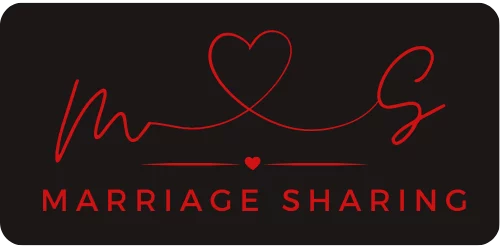 Christian Cafe Review: My Honest Thoughts as a Marriage Coach
Quick Thoughts:
I love the age that we live in where there are many options . Overall, if I was single again, I would choose eHarmony to find someone to be equally yoked with.
Check out my review of eHarmony.
Christian cafe is a good option too.
And I appreciate their efforts to create a site where Christian singles can find a lifetime partner that shares their faith.
Intro
I've always been a firm believer in the idea that love can be found anywhere.
And, as a Christian marriage coach, I've seen it happen in countless ways!
But what about finding love online?
Well, that's where Christian Cafe comes into play.
This faith-based dating site has turned the concept of Christian singles meeting their match on its head.
Now let me delve into my personal Christian Cafe review to give you a feel for this game changer.
If you're seeking meaningful connections rooted in the same Christian values as your own, then you've landed at the right place!
The user-friendly interface and vibrant community number have made it one of the standout online dating sites for people looking to infuse their relationships with their faith.
So folks, stay tuned! We'll be exploring everything from its security and safety measures to matchmaking capabilities and affordable memberships.
Plus, I'll share some insider contact information details just for my readers!
Can't wait for y'all to join me on this deep dive into an arena where faith-based connections flourish without compromise.
Why Christian Singles Choose Christian Cafe?
Here's the scoop, folks. If you're a devoted follower seeking faith-based connections, you might just find yourself drawn to Christian Cafe.
But what is it that makes this online dating site so appealing to Christian singles? Well, let me break it down for ya!
Christian Cafe isn't your run-of-the-mill dating platform.
It's got a user-friendly interface that's as warm and inviting as Sunday service.
The moment you sign up, you're welcomed into a vibrant community of like-minded individuals who share your Christian values.
Now, let's talk about security and safety because we all know how important those are in the world of online dating!
You'll be pleased to know that at Christian Cafe, they've got top-notch measures in place to ensure your contact information stays secure.
They also provide an option for anonymous phone conversations so you can chat away with peace of mind!
"But what about their matchmaking capabilities?" I hear ya ask!
Well, they ain't too shabby either!
With an array of communication features designed to help spark meaningful connections, it's no wonder many new members feel right at home on this platform.
Another reason why I believe Christian singles are choosing this particular cafe is its affordable memberships.
Let's face it; not everyone has deep pockets for premium subscriptions on these online dating sites!
And here's where our beloved christian café shines – offering pocket-friendly plans without compromising on their user-centric approach or quality of service.
Lastly but certainly not leastly (is that even a word?), one can't ignore the value of community-building when talking about faith-based platforms like this one.
At Christian Cafe, there's more than simply finding potential mates; there's fellowship within a vibrant community which mirrors the essence of church gatherings – and who wouldn't want such wholesome experience?
So there ya have it – from security protocols to meaningful matchmaking capabilities and everything in between – these are just some of the reasons Christian singles might choose Christian Cafe.
Now, isn't it time you brewed up a love story of your own?
Christian Cafe vs. Other Online Dating Sites: Making the Right Choice
It's a wild world out there in the realm of online dating, isn't it?
Start your Christian Cafe Free Trial Here.
Especially when you're seeking someone who shares your Christian faith.
It can feel like looking for a needle in a haystack sometimes! Now let's chat about Christian Cafe – an online platform specifically designed to help Christian singles meet their match.
I've spent some time exploring this site and I must say, it does have its perks.
The user-friendly interface makes it easy to navigate and find what you're looking for.
And here's a big plus – its focus on faith-based connections aligns perfectly with our values as Christians.
Security and safety are also prioritized, which is comforting considering we're sharing personal info like phone numbers or emails.
The communication features of Christian Cafe also caught my eye.
They offer various ways to connect including winks (their version of likes), private messaging, forums, and even prayer requests!
It's clear that they truly aim for meaningful connections among members.
But how does it stack up against other online dating sites?
Well, there are certainly bigger fish in the sea (think eHarmony).
These larger platforms boast more advanced matchmaking capabilities thanks to vast resources at their disposal.
And with thousands of new members joining daily across different locations and backgrounds, your chances of meeting 'the one' might be statistically higher.
Yet where Christian Cafe shines is in its user-centric approach.
The community-building efforts are noticeable – from hosting faith-themed blog posts to encouraging open discussions on their forums.
This vibrant community feel is something often lacking in more mainstream sites.
The affordability factor cannot be ignored either! Compared to many other dating platforms, the memberships at Christian Cafe won't burn a hole in your pocket while providing good value for money.
So here's my two cents based on this little Christian cafe review: if top-notch algorithms and an ocean-sized pool of potential matches are your primary focus, you might lean towards larger sites like eHarmony.
But if a warm community vibe with fellow Christian singles is what you yearn for (and let's not forget about those budget-friendly memberships), then give Christian Cafe a shot.
Decisions, decisions…I know it's tough!
At the end of the day, it really comes down to what matters most to you in your quest for love.
Strengthening Christian Faith Through Meaningful Connections
I've got to tell you, as a Christian marriage coach and someone who's seen the ins and outs of online dating, I'm pretty impressed with what I've found in my Christian Cafe review.
This isn't just another run-of-the-mill, dime-a-dozen dating site – it's much more than that!
It's a platform where Christian singles can connect on a deeper level, fostering faith-based connections that go beyond simple likes or dislikes.
What makes Christian Cafe stand out in the bustling world of online dating?
Well, for starters, their user-friendly interface is a breath of fresh air.
Let's face it: nobody wants to spend hours figuring out how to navigate around a website when they could be making meaningful connections instead.
With its intuitive design and easy-to-use communication features, this platform definitely puts its users first.
But here's the thing – it's not just about convenience. Security and safety play big roles too!
With all the horror stories we hear about online scams these days, it's reassuring to see an online dating site like Christian Cafe taking such robust measures to protect their members' contact information.
Plus, their matchmaking capabilities are top-notch — helping you find compatible partners based on shared christian values and interests.
And let me tell you – there's no shortage of new members joining this vibrant community every day!
This means more potential matches for you and increased chances of finding that special someone who truly understands your faith and lifestyle.
All things considered; from affordable memberships to community-building features (yes they have those too!), Christian Cafe has proven itself worthy of consideration for any single looking to make meaningful connections within the realm of their faith.
Yet even after pouring through countless testimonials and diving deep into my own Christian Cafe review… I'll be honest with you guys – eharmony still takes the cake as my top pick for christian singles looking for love.
Why? Well, that's a story for another day.
But in the meantime, if you're curious about exploring your faith and meeting like-minded individuals online – Christian Cafe might just be worth checking out!
Navigating Christian Dating Sites: The Ease of Christian Cafe's Platform
I've got to admit, as a seasoned coach in the world of Christian dating, I've seen my fair share of online platforms.
And Christian Cafe is pretty unique. 

It's not just another dating site for Christian singles; it's a space where faith-based connections can bloom into something beautiful.
First things first – the user-friendly interface!
I'm no techie, but even I found navigating through the site as easy as pie.
With simple menus and clear categories, finding your way around feels intuitive.
You don't have to be a whiz with electronics to get stuck in and start making meaningful connections.
Now let's talk about safety because that's always been a biggie for me!
The security and safety measures at Christian Cafe are top-notch.
They take their members' privacy seriously – your phone number and contact information are kept under wraps unless you choose to share them.
And trust me when I say this is not something all online dating sites offer!
What really sets this platform apart though is its communication features and matchmaking capabilities.
It's like they've taken a user-centric approach straight out of Silicon Valley!'
There's an impressive array of options from instant messaging to forums, all designed to help you strike up conversation and find that spark.
But what brings it all together at Christian Cafe is the community-building aspect.
It doesn't just feel like a dating site – it feels like being part of something bigger, a vibrant community bound by shared values.
The cherry on top? They offer affordable memberships! So many new members come flooding in every day because they love what this platform represents – an opportunity for genuine connection without breaking the bank.
But wait…even after singing high praises for Christian Cafe in my review, there's still one contender that holds my vote for the best Christiaan dating site – eHarmony.
It's got all the bells and whistles, sure, but there's just something about its approach to Christian values that speaks to me on a deeper level.
So, if you're plunging into the world of online dating in search of a platform that understands your faith and values, Christian Cafe is definitely worth checking out.
But remember my golden nugget of advice: keep an open mind and don't forget to explore other platforms like eHarmony too!
Jumping into the world of online dating, especially when you're looking for faith-based connections, can feel a bit overwhelming.
And hey, if your aim is to find other christian singles like yourself, Christian Cafe could be your go-to destination.
But here's the thing – while it's all about making meaningful connections and embracing that vibrant community spirit, there's one key aspect that we should never overlook: keeping your personal contact information safe.
Now, don't get me wrong – I'm not saying Christian Cafe isn't secure.
From my own experience and based on my thorough Christian Cafe review, I've found its user-friendly interface comes with robust security measures intact.
However, just like any other online dating sites out there in cyberspace, it doesn't hurt to take some extra precautions.
The first rule of thumb? Keep your phone number under wraps!
If you're chatting up new members and things are going well (good for you!), resist the urge to share your digits right off the bat.
While Christian Cafe provides great communication features which allow users to interact safely within their platform, sharing personal contact information too soon might put your safety at risk.
Next up: email addresses.
It's easy to fall into a false sense of security with our daily mailboxes but remember this – they contain more info about us than we realize! So even though you're excited about finding potential matches on Christian Cafe due to its fine matchmaking capabilities and affordable memberships strengthening its appeal for many christian singles out there (I mean seriously who wouldn't?), always think twice before giving out your primary email address.
So far so good!
You're doing excellent at maintaining that balance between exploring this amazing platform built around Christian values and protecting yourself online. Just remember: it's possible to fully enjoy this user-centric approach offered by Christian cafe without compromising on safety!
Lastly but crucially important – passwords!
In case you haven't heard enough reminders already: please, oh please, keep your passwords unique and complex.
It may seem like a small step but trust me, it's one giant leap for maintaining your online security.
There you have it!
Those are some simple yet effective steps to ensure your contact information remains safe while exploring the world of Christian Cafe.
Here's to making faith-based connections in this beautiful community without any hitches!
Connecting with Christian Singles: The Power of Christian Cafe's Communication Tools
If you're like me, diving into the world of online dating can be a bit daunting.
But hey, shouldn't finding someone who shares your Christian faith be easier?
That's where Christian Cafe swoops in to save the day.
This unique Christian dating site is all about creating faith-based connections and I've got to say, it does a pretty great job at it.
Now let's talk about their user-friendly interface.
Boy, do I love how easy they make it for us non-tech-savvy folks!
It's simple to navigate and understand, so you won't waste time fumbling around.
Plus, there are plenty of security and safety features in place that keep our contact information safe from prying eyes.
What really piqued my interest though were their communication features.
Here's something cool – they offer an option for phone calls while keeping your number private!
So if texting isn't really your thing or if you want a more personal connection, this feature is perfect!
Don't get me started on their matchmaking capabilities.
They're designed with a user-centric approach which I appreciate as it helped me find potential matches who share not only my faith but also my values; making meaningful connections has never been easier.
As for the cost?
The affordable memberships are definitely worth mentioning!
You get access to all these amazing tools without breaking the bank – a win-win situation if you ask me!
Lastly, what makes Christian Cafe stand out from other online dating sites is its communal feel.
They focus heavily on community-building which creates such a vibrant atmosphere.
It's almost like stepping into your local church group – full of friendly faces eager to welcome new members!
So there ya have it folks – my take on why Christian Cafe has some serious power when connecting with Christian singles!
Despite being smitten by this christian café's charm however; I must confess, eharmony still holds the top spot in my heart as the best dating site for Christian singles.
But hey, that's just me!
There's no harm in giving Christian Cafe a spin and seeing if it tickles your fancy.
After all, who knows where you might find your perfect match?
Christian Values in Matchmaking: How Christian Cafe Stands Out
Hey there, folks! Let's talk about something that's been on my radar lately – online dating for Christian singles.
And more specifically, a real gem I've discovered in my quest for faith-based connections – the one and only Christian Cafe.
Now, I'm sure you're thinking, "Another online dating site? Really?" Hear me out.
There's just something special about Christian Cafe that sets it apart from other dating sites.
It's like walking into your favorite cafe, where everyone knows your name…and also happens to share your values.
It's got this user-friendly interface that's as warm and inviting as Sunday service.
But let me tell ya, it ain't just about being user-friendly.
The security and safety measures are top-notch too!
They understand how important it is to feel safe while seeking meaningful connections online.
I bet you're wondering what makes their matchmaking capabilities stand out?
Well, they take a user-centric approach in everything they do.
From their advanced search filters to communication features designed with their members' needs in mind – they're all about helping you find that perfect match!
Let's not forget about affordability.
In today's world of expensive memberships and hidden fees (I'm looking at you, certain unnamed dating sites), Christian Cafe is refreshingly transparent about its costs.
But what truly steals the show is the community-building efforts of this vibrant platform.
New members are welcomed with open arms and existing ones constantly interact in an atmosphere filled with love — now isn't that just wonderful?
So there we have it! An affordable place for christian singles to make faith-based connections through a secure platform with tons of great features…all wrapped up within a vibrant community!
Sounds like a winner to me!
Now don't get me wrong – despite my glowing review here, I still consider eHarmony as the top-dog when it comes to Christian dating sites.
But, Christian Cafe sure does give it a run for its money!
So if you're looking to meet like-minded folks who share your faith, I'd say give Christian Cafe a whirl.
Who knows? Your soulmate might just be one click away.
Happy dating, my friends!
Christian Café Review: Real Stories of Faith-Driven Relationships
As a regular visitor to Christian Cafe, I've seen firsthand how this unique platform has changed the lives of numerous Christian singles.
The heartwarming stories that unfold here are nothing short of inspirational. With its user-friendly interface and secure features, it's no wonder why so many people have trusted this site when venturing into online dating.
Let me share with you one story that really stuck with me.
A woman named Sarah joined the site after her friend recommended it.
She was skeptical at first, having tried other online dating sites without much luck.
But once she started using Christian Cafe, she fell in love with its faith-based approach and vibrant community.
Sarah met James on the site within her first week!
Their shared christian values were clear from their initial conversations via phone chat – a testament to the site's effective communication features and matchmaking capabilities.
They both felt an instant connection, which quickly grew into a deep and meaningful relationship.
This is just one example of many success stories from Christian Cafe.
Other members have also praised its affordable memberships, solid security and safety measures as well as user-centric approach to online dating – all contributing factors to the formation of genuine relationships rooted in faith.
It's clear that community-building is at the heart of what makes Christian Cafe work for so many singles out there looking for love rooted in shared faith.
And while each member's journey may be different, these real life testimonies demonstrate how powerful such connections can be when nurtured on platforms like this!
That said, despite my positive breakdown of Christian cafe Review as a helpful resource for Christians seeking companionship,I personally still regard eHarmony as my top pick among dating sites catered specifically for us faithful folks!
Why? Well that's another story altogether…
Prioritizing New Members: Christian Cafe's Commitment to User Satisfaction
Now let me tell you, when it comes to online dating sites dedicated to connecting Christian singles, one name stands out – Christian Cafe.
I've been doing my homework on this website and boy, do they take their commitment to user satisfaction seriously!
First off, the phone isn't just a device for snapping selfies at Christian Cafe.
It's your gateway to an extensive community of individuals who share your faith-based values and are looking for meaningful connections.
The user-friendly interface ensures that even if tech isn't exactly your forte, you'll navigate through pages like a pro.
Safety is another area where Christian Cafe doesn't skimp.
Realizing that entering the world of online dating can be daunting for new members (and trust me, I've been there), they've prioritized security features to ensure you feel safe while seeking love or fellowship in their vibrant community.
What really impressed me about this christian dating site though was its focus on communication.
The variety of communication features were like nothing I'd seen before! Options for direct messaging and chat rooms are standard across many platforms, sure – but prayer forums?
Now that's something special!
Let's talk about matchmaking capabilities too because after all, we're here in search of some great matches right?
Well folks, hold onto your hats because the number of successful love stories stemming from Christian Cafe will leave you floored!
Last but not least is the pricing structure.
Don't get me wrong; finding love can often come with a hefty price tag when venturing into online dating sites.
But at Christian Café? Their affordable memberships make it easier for everyone interested in forging faith-based connections!
In a nutshell: If you're new to the realm of online dating or have had less-than-stellar experiences elsewhere before landing here – rest assured!
At Christian Cafe every detail has been meticulously worked out keeping YOU as the focal point.
Now, that's what I call a user-centric approach!
Investing in Your Faith-Based Connection: Christian Cafe's Membership Options
Hey folks, let's talk about investing in our faith-based connections. Especially for us Christian singles, finding a partner who shares our faith can be challenging on regular online dating sites. That's where Christian Cafe comes into the picture.
I've been digging deep into this Christian dating site and I must say, it has some pretty unique features when it comes to creating meaningful connections based on shared values.
Now, I'm not just talking about its user-friendly interface or its attention to security and safety – though those are important too!
What really sets Christian Cafe apart from other online dating platforms is the way they prioritize community-building within their vibrant community of singles.
Membership-wise, they've designed affordable options that cater to various needs and budgets.
Upon signing up as new members, you get a free trial which allows you to have a taste of their communication features and matchmaking capabilities without spending a dime!
You'll need your phone and contact information at hand during sign up but don't fret – they're serious about maintaining privacy.
After the trial period ends, there are several membership plans available depending on how long you want access to their full suite of services.
It's worth noting that longer-term memberships come out cheaper per month compared to shorter ones – so if you're committed to seeking love via this platform, it might be smarter financially speaking (and love-wise) to go for those!
Christian Cafe truly embodies their user-centric approach by providing an array of communication features like winks, prayers, favorites list, etc., specifically tailored for fostering faith-based relationships among users.
Now here's my two cents (or should I say my 'review'): While I do think that Christian Cafe offers a great platform for like-minded individuals looking for love grounded in shared religious beliefs; if asked what my top pick would be among online dating sites for christian singles… drum roll please… it's eHarmony.
But hey, that's just me! You may find your perfect match at Christian Cafe and I totally support that!
So folks, if you're on the hunt for a partner who shares your Christian faith, don't be shy to explore all the online dating avenues out there.
After all, meaningful connections are worth every bit of effort, right? Happy dating!
Joining a Community Aligned with Christian Values
Entering the world of online dating can be pretty intimidating, right?
But what if I told you there's a place where you're not just another number?
A place like Christian Cafe. This faith-based platform offers more than just an average dating site experience.
It's about a vibrant community of believers seeking meaningful connections and relationships rooted in shared values.
Now, let's get this straight: finding a date is easy but finding someone who shares your Christian faith?
That's where things can get tricky.
But not on Christian Cafe! With their user-centric approach and matchmaking capabilities designed specifically for Christian singles, it feels like walking into your local church social – but online!
Part of what makes this experience so unique is its focus on security and safety.
You know how sometimes you're hesitant to give out your phone or contact information on other websites?
Well, that won't be an issue here.
Their user-friendly interface ensures new members feel safe when they join the community.
And let me tell ya', the communication features are top-notch too!
From private messaging to forums discussing everything under the sun (and beyond), these tools help foster faith-based connections while keeping conversations engaging yet respectful.
But here comes my favorite part: affordable memberships! Now I'm sure we've all had our share of sticker shock when looking at some online dating sites membership prices (I mean, seriously?).
Well, with Christian Cafe, there are options that won't break the bank while still providing access to all their great features.
So yes, after my deep-dive christian cafe review, it seems like an amazing platform for Christians seeking love online.
Yet even though it's packed full of benefits tailored towards those of us wanting to find someone we can be "equally yolked" with – overall I'd still pick eharmony as my top choice for meeting other christian singles.
Why Christian Café's Vibrant Community is Worth Your Investment
Let me tell you, folks, I've seen my fair share of online dating sites. Some are pretty good and some… well, not so much.
But today, let's talk about one that caught my attention: Christian Cafe. Now, don't get me wrong; I'm still an eHarmony fan at heart for Christian singles. But hear me out on why the vibrant community at Christian Cafe might be worth your time.
So what makes it stand out from the crowd?
First off, the user-friendly interface is a breeze to navigate around even for my less tech-savvy friends.
It's clear they've designed their platform with us users in mind – a user-centric approach if ever I saw one.
And then there's security and safety – crucial in any online space, but especially when you're looking to make meaningful connections with others.
With Christian Cafe, you can rest easy knowing they've got your back.
The phone support is a nice touch too; it gives new members like us a sense of reassurance knowing help is just a call away if we need it.
In terms of contact information security though, the site has strict measures in place to keep your personal info safe.
Now onto one of its biggest selling points – the vibrant community!
The thing that struck me most was how much emphasis they put on faith-based connections. It feels more than just another christian dating site; it's about connecting people who share deep-rooted christian values.
Their matchmaking capabilities are impressive as well – kudos to them for making communication features that actually help foster these connections!
But here comes the best part: affordable memberships!
They've managed to balance quality service with cost-effectiveness which honestly isn't something you see often in this industry.
Overall though?
While I'd still tip eHarmony as top dog for its unrivaled number of active Christian singles, I can't deny that the vibrant, community-building atmosphere at Christian Cafe is something special. It's definitely worth checking out if you're looking for a little more than just a "swipe right" experience.
So, folks – that's my take on Christian Cafe.
It might not be my number one pick, but it sure has got plenty going for it.
Do give it a whirl and who knows?
You might just find what you're looking for in this bright corner of the online dating world!